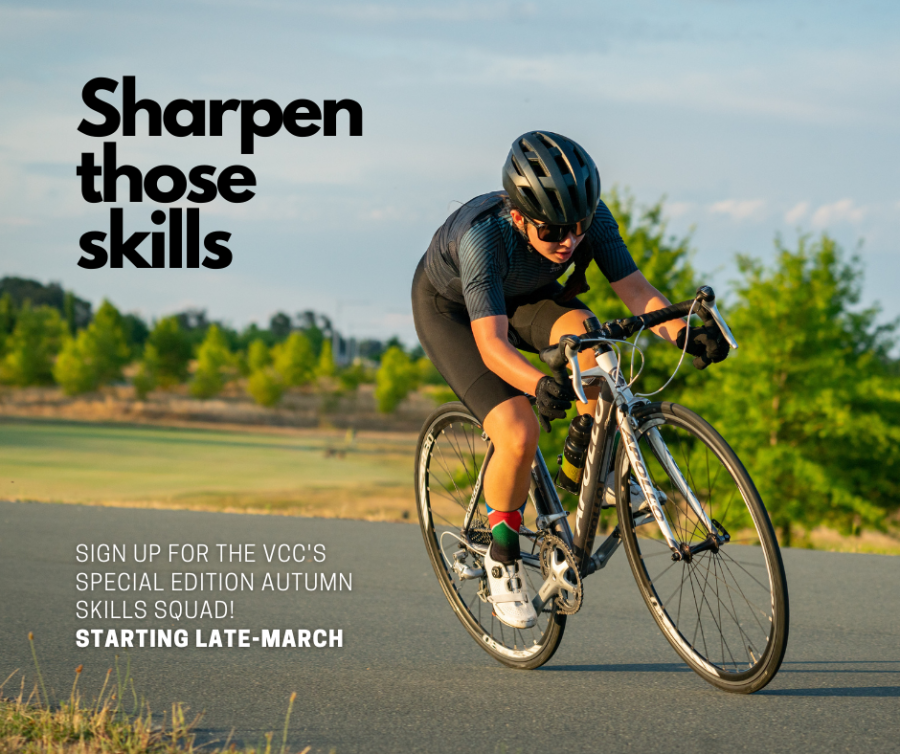 Heading into the cooler months, we find it's only the hardiest of cyclists motivated to get out in the mornings. So instead of running an autumn Novice Program, we are trying something different and have partnered with Coach Cheryl Hulskamp to run a skills squad.
We are holding an info session on Saturday 18 March at 4pm – find out more on Facebook!
This program will be held in two parts, starting in late March 2023. The squad is designed to help riders sharpen their skills, and we all know the better your skills, the faster you'll be!
Depending on your experience, you can choose to do either one or both parts:
1️⃣ Skills consolidation – 3 sessions from late March
Covering bunch management, cornering skills and emergency braking
Suitable for those who are looking to improve their bunch riding
Also suitable for anyone who has completed the novice program and want to advance their skills further
Held on Tuesday 21 March, 28 March and 4 April
Starting from 6:00 am to 7:00 am from CIT Bruce
Costs $65
2️⃣ Skill enhancement – 3 sessions in May
Covering introduction to racing, pacelining and enhanced cornering
Suitable for those who have completed part 1 or ride regularly in bunches and want to further advance their skills
Also suitable for those who want to get into racing, or just perfect pacelining with the groups at Wasabi and the Norman!
Held on Tuesday 2, 9 and 16 May
Starting from 6:00 am to 7:00 am, location TBA
Costs $65
Or do part 1️⃣ and 2️⃣ for a combined cost of $120!
Why do the program?
Vikings squads are infamous for the supportive environment they create, while helping riders improve skills and fitness. Previous squads have helped riders achieve goals they never thought they could do before, such as Tour of Bright or Peaks Challenge. This squad will help you be the best wheel in the bunch!