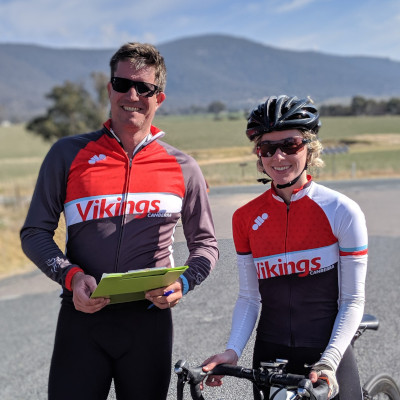 Wear the VCC colours with pride!
With thanks to Bec Jones from Beckon Designs , Wil Puz from Ollo Industries and club member Dan McIlroy, Vikings current kit design is as distinct and stylish as it is durable and comfortable. The attention to detail in the current design is exceptional (the more you look at it the more you see!), and the fabric, stitching, gripper bands, zips etc have been individually designed and specified so that we have the best possible kit for the club.
Contact our friendly clothing officers David Jukes or Pete Storey in relation to any Vikings clothing matter.
Clothing Store
---
Sizing
A sizing chart is available. If you are unsure of the size you require, fitting can be arranged prior to purchase.
Skinsuits will be a custom product for each individual. It will require you to be measured for knicks, top and sleeve length and the suit will be one-of-a-kind for you at no additional cost.
---
Warny Suit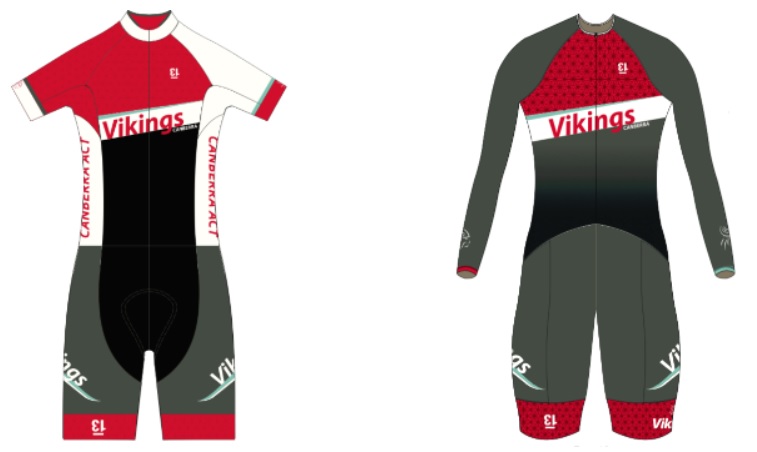 Vie13 clothing items such as Warny Suits (1 piece Road Suits) and also the Skinsuits worn by our track cyclists are able to be ordered via the Vie13 on-line shop and will be delivered directly to you by mail. The club does not hold any of these items in stock. . Orders close off at the 1st day of every month and delivery will take place in the first week of the following month. There is no minimum order requirement. Access Code to the Vie13 VCC Team Store is VikingsCC13
Warny Suit Clothing Store