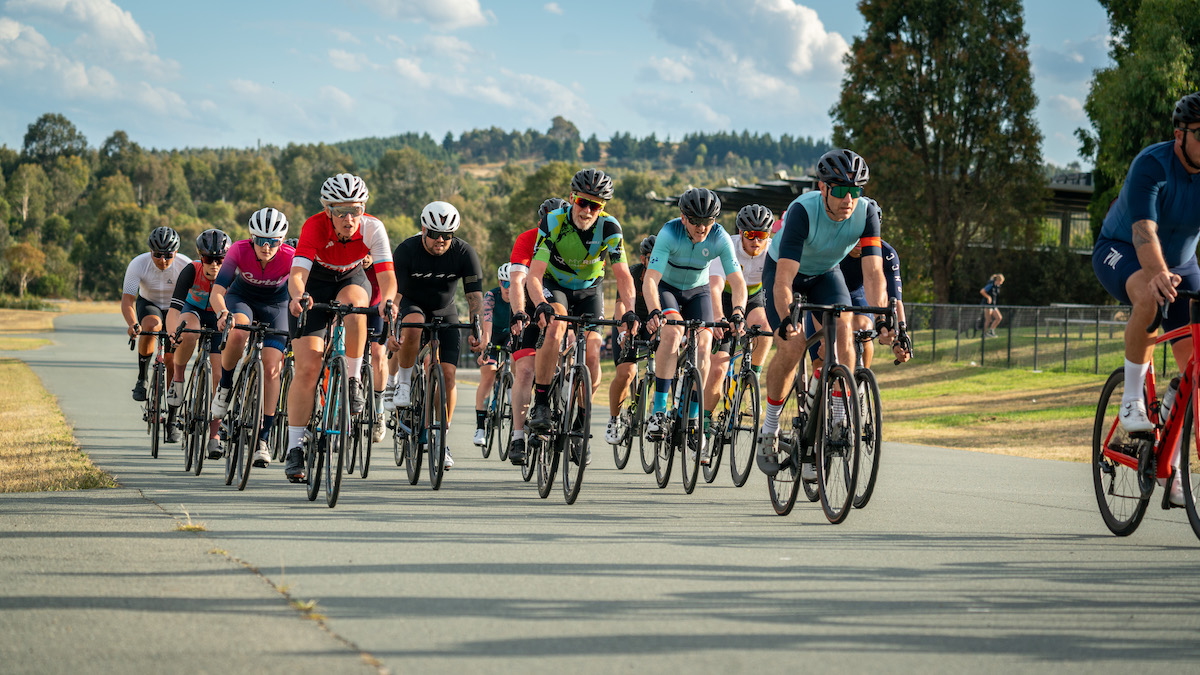 Q: Do you have a regular club ride?
A: Yes! The Norman on Friday mornings – 6am sharp. Coffee/breakfast at the Little Pickle cafe afterwards. Show up, say g'day, and join us.
There is a social bunch ride on Wednesday with the same start and end point but a more gentle pace.
There is also longer ride on Sundays, leaving the ANU and switching between four different routes.
Q: Do I need to join the club to race and train?
A: Yes! For insurance purposes, you need an
AusCycling
Race or Lifestyle licence (or equivalent) to participate in club bunch and training rides.
Q: Do I need to join a Vikings to race crits?
A: No. Just an AusCycling race licence. If you aren't a member you can chose to support the club by adding Vikings as a
club add-on
!
Q: Are you all a bunch of shaven legged arrogant so and sos who will laugh at newbies and make them uncomfortable?
A: Absolutely not. Many of our regulars have come through our novice program and we are very welcoming to beginners. Vikings is an inclusive club and we have members of all shapes, sizes, abilities and genders (over 30% female!).
Q: I am a total beginner and am scared of riding on the road in a bunch, can you help?
A: We run a couple of novice programs each year (usually starting February and September) and advertise these 3-4 weeks before the start.
Q: Can I come and race on a Thursday night? What grade am I?
A: Yes, if you hold an AusCycling race membership. If you don't yet have a race licence you can purchase an
event licence
. Let the registration desk know that you're new and they will help you work out your grade.
Q: I do lots of riding and I'm not sure I'm fast enough to join in with a bunch or a race. If I can average xxkm/h will I be able to keep up?
A: No idea. Come along on a Friday and have a go. Bunches go a lot quicker than individuals due to the drafting effect, so it's hard to compare. If you're even a bit interested, come and give it a shot. Worst case you end up with the social bunch and get back to the cafe.
Q: I love your kit, can I buy some?
A: If you join the club!
Q: Do you have a women's program?
A: Not exactly. We have lots and lots of women who ride with all our bunches and are happy to help new members. We can put you in touch with experienced female riders who can help you get started or with any questions you might have. We have a
Women's monthly bunch ride
and we also support the Cycling ACT Women's Development program and are happy to put you in contact.