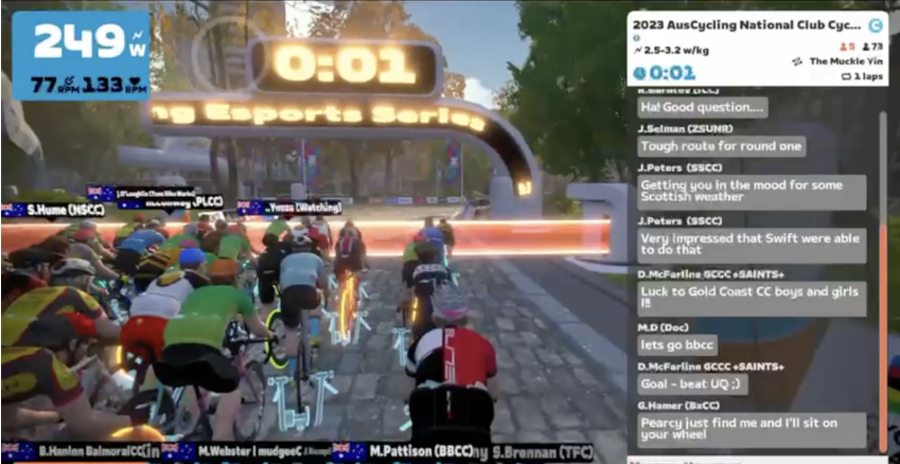 Vikings has an active virtual cycling community on Zwift (and FulGaz coming soon). Riders have access to a private Zwift club where we participate in group workouts and races – we even offer wet-weather alternatives when our crit racing needs to be cancelled, or if regular club rides like Wasabi, Norman and PROD are a bit soggy.
Read our guide to get set up to ride a Zwift workout with the Vikings Cycling Club and follow us on Facebook to see when these rides are happening.
Vikings also participate in the AusCycling's National Club eSports Series, where we have consistently finished in the top 5 – largely because of the participation of riders of all levels.
If you would like to join our virtual cycling community, send an email to racesecretary@vikingscycling.org.au – we'd love to have you on board!