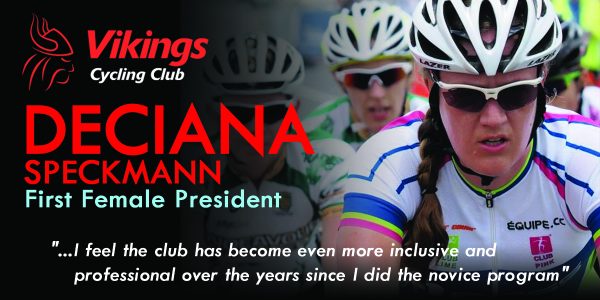 Hi Dees- great to have you back in the country once again.  Lets start with when you first arrived at Vikings?
I first joined the club in 2008 to do the novice program – one year after I completed the Bilbys novice program. Cycling was my favorite "leg" so I didn't hesitate when Vikings offered a special novice program for women. Racing didn't grab me immediately so I focused on bunch riding… until 2011 when Brad and Lisa asked me to join a 10 week training program with V-Mobile. That spelt the end of my triathlon "career" and got me racing with Vikings and the Boss development squad. I had the honor to be club president in 2015.
What are your recollections of your earliest years?
That I hated cycling. But I'm talking very early memories in the Netherlands when my mum made me ride my bike to school, 20km each way, rain, hail or shine. Perhaps that's why I can appreciate rule #5 and flat and windy handicap races now.
What have been some of the high points of your years with the club?
Too many to mention. But winning my first ever crit was one of them. I had no idea what I was getting myself into and was a bit intimidated. I hid at the back of the bunch all race until Frances McNamara rode up to me and asked if I had any juice left. I said "I guess so". Then, a lap or so out from the finish, she yelled at me to attack. I never pedaled so hard in my life but it paid off.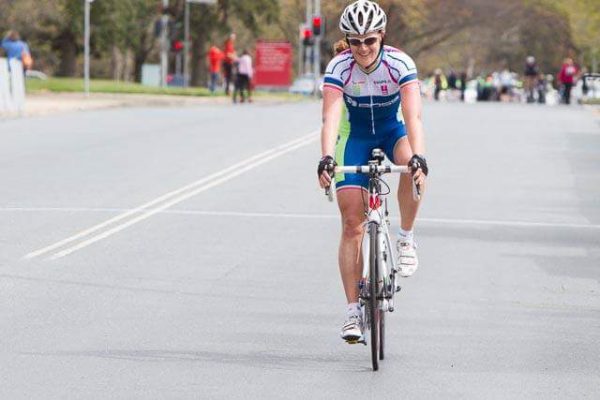 What were some of the low points?
Other than the odd crash – of which there have been very few (touch wood) – I honestly can't think of any. Oh yes: hitting the wall at Cootamundra and having to ride the last 10ks home at 10km/hr… I had some great company in a local rider who refused to let me ride by myself.
How has the club changed over your period as a member?
I feel the club has become even more inclusive and professional over the years since I did the novice program. Our novice program is so popular now that demand outstrips supply. The super crits has grown from a small race to one of the main activities on the cycling calendar in Canberra. We have an impressive junior and masters program and so many volunteers who make it all happen. Most of all I'm glad we've become an even more inclusive club for riders of all abilities.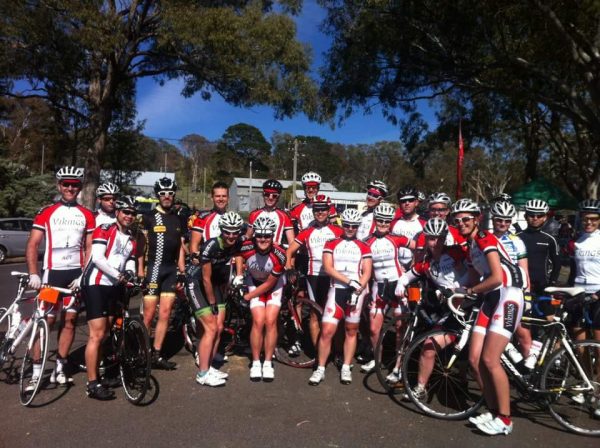 What was your greatest achievement with the club?
I don't like talking about "my" achievements. First in training, then in racing and later as club president, the only way I achieved anything was through team efforts that are impossible to achieve alone. So as president, I'm proud of my team for many things, including designing and executing a professional race calendar; training juniors, novices and club coaches; and designing an amazing new club kit.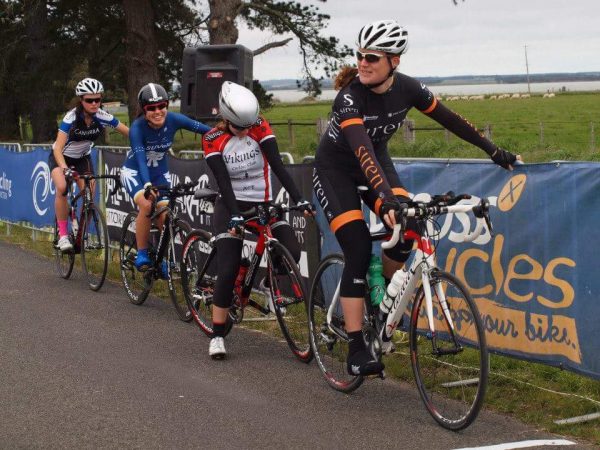 Who were the memorable personalities in the club during your tenure and for what reason?
I'd have to say that my partner David Porter is a memorable personality who I first met on a club arranged bunch ride in 2011. I finally found someone to ride with up the climbs at my speed (i.e. lagging behind the bunch).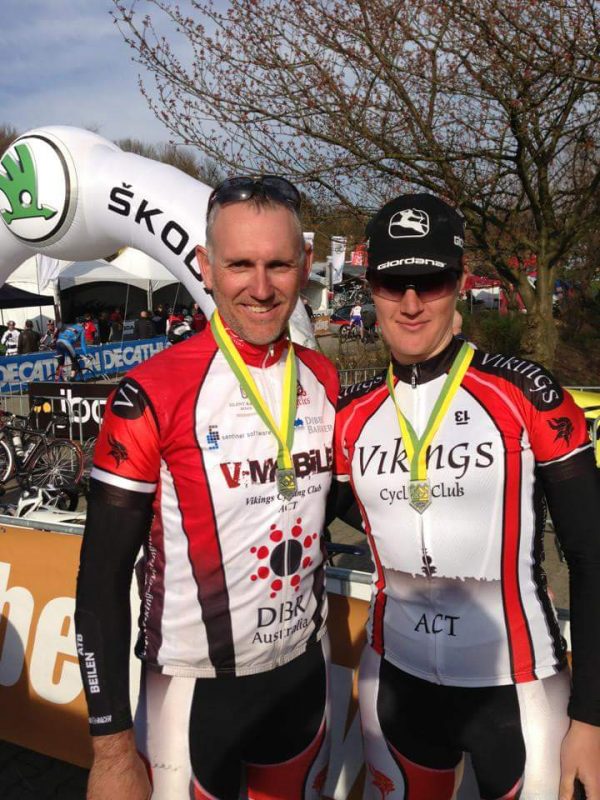 What was/were some of the lighter hearted moments of your time with the club?
I love the Christmas Norman where we all dress up in our favorite costumes. Evening get-togethers at the pub after the Tour of Bright are also up there.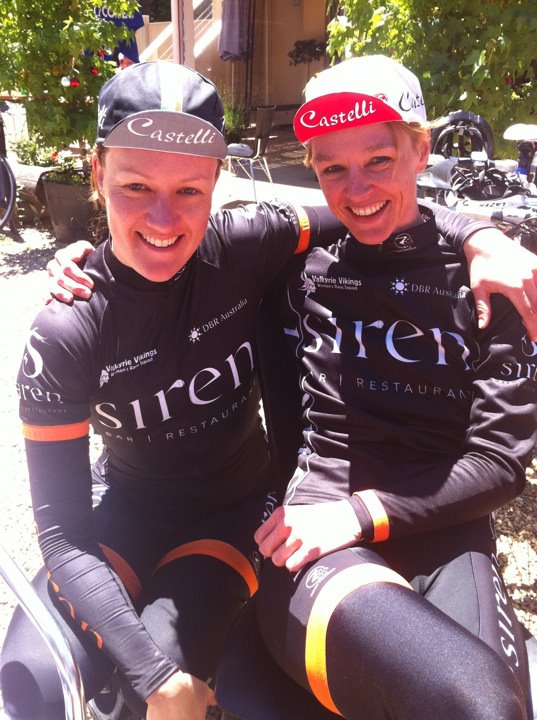 What can the new generation of junior and novice cyclists learn from you!
That you can do anything and have fun and be part of the club. You can race local races or the National Road Series but also limit your involvement to the odd bunch ride. You can join the committee, volunteer at races or simply catch up with people for a post-Norman coffee.
How would you describe your own cycling back then, compared to now? (sprinter, climber, track rider, endurance rider, attacker, wheel sucker, master tactician, social/coffee rider)
I was never a climber. I started out as a (shock horror) TRIATHLETE!! I then became a bunch rider, crit/handicap racer, road racer and endurance rider. I don't ride at all at the moment but that will change when I return to Australia from my year in Peru. I think I'll start with social/coffee rider.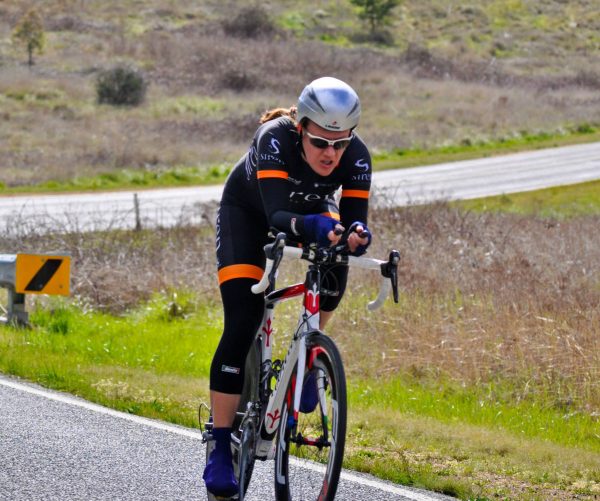 Is there anything else that you want to share?
Just that I can't wait to join my first Norman again after 14 months off the bike. It will hurt!!!