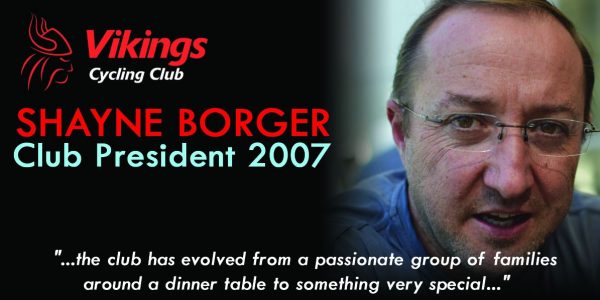 Shayne, thanks for your ongoing contribution to the club particularly this year in your capacity as Commissaire .  Thinking back to the early days, over what period were you engaged with the club and in what capacity?
I have been involved with the Vikings Cycling Club since the AGM in 1997 and was thrown in the deep end soon after.  The club was seeking a Treasurer at the time to manage and run the finances. In the time I have been a member of the club I have held all board executive roles at one point or another in the early 2000's culminating in President in 2007.
As early as I can remember, I have always either run the road racing with a band of small volunteers or commissaired road events.  I have also coached juniors, and assisted in developing club pathways and programs to support our riders.  These have included the V-Mobile teams, the ACT Junior Development Fund, a number of Women's and Schools programs and was always part of the Come-n-Try days and the Tuggeranong Festival.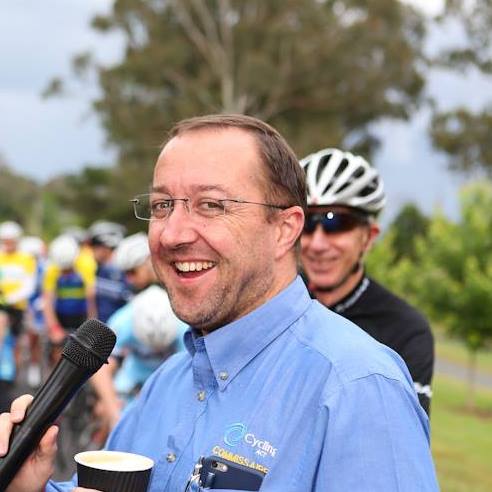 What are your recollections of the formation of the club…or your earliest years?
It was essentially a small band of families who felt that there was a need for juniors to be cared for and supported in their cycling in the ACT.
The foundation of the club at its very core was to be family based, and for riders of all types to enjoy being on a bike in whatever capacity. The culture of the club has always been inclusiveness and we have been that that through all of the years we have been established. We are known as the friendly club.
What were some of the high points of those early years?
The Come-n-Try days and the Tuggeranong Festival were great for the club and having our local elected representatives like Bill Stefaniak and Brendan Smyth engaged was great.  The school visits leading up to the Tuggeranong Festival with Tracey Gaudry , Alison Wright, Oenone Wood (pictured below) were also real highs for the club.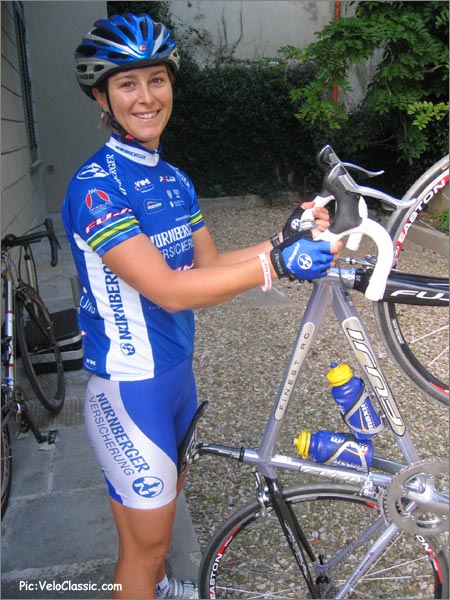 Seeing also the rapid rise of Oenone Wood who came to one of our handicap events as a novice and two years later was riding the world cup women's series.
And having the clubs first National Road Series event with the Canberra to Cooma Cycle Classic in 2000 was a highlight…so good I got the T-shirt!
What were some of the low points?
Finances and membership numbers – it was very tight in the early years.  There was also the inevitable issues between us and CCC which took me some time to smooth over so we could just all get on with it.
How did the club change over your period as a member?
We have certainly come a long way in 20 years.  We have moved from a passionate group of families around a dinner table to something very special.  Members that make things happen and in very professional, financially responsible way while at all times delivering what members want.  Our club programs remain inclusive and every member is made to feel welcome. We have also been very innovative and conducted a lot of firsts as a club. We continue to also punch above our weight with elite member performances, particularly with those coming through our junior programs such as Nathan Haas, Nathan Hart, Michael Matthews.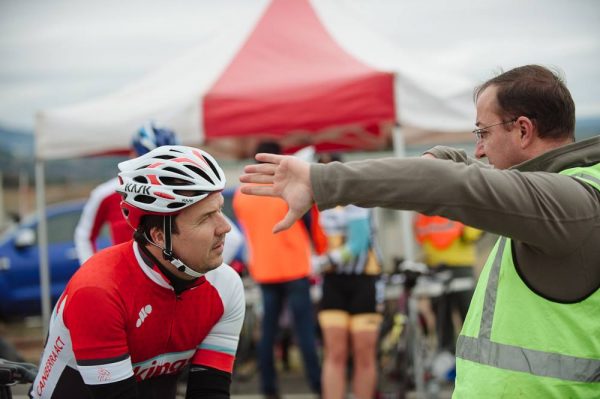 What was your greatest achievement with the club?
Running the Canberra to Cooma Cycle Classic in 1999/2000 (pictured below) and being the first event in the world to provide women the same prize money as the men.  I'm so pleased to see that the current committee is continuing this tradition of encouraging females in cycling through the various development opportunities, womens specific bunch rides, and women's race prize money.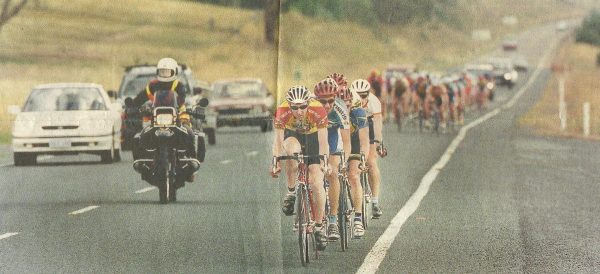 Oh…I also consider being President of this great club as a significant achievement.
Who were the memorable personalities in the club during your tenure and for what reason?
David New.  A club stalwart and Mr Reliable.  Always there, always attended the racing and he enjoyed the camaraderie that came with VCC membership.
Dale Inabinet .  The ever reliable work horse that was always there when a job needed to be done. Incredibly knowledgeable and the club historian – if you ever want to know anything about the clubs early years, Dale has it all.
Tony Cory.  The funny man of the committee who always brought a laugh to the decision making and always on point with what was required. Super reliable in his support of all club activities
Hazel Hoskinsson. Also incredibly reliable as as "equipo", most often seen out setting up courses and managing the requirements of our events.
Last but not least, Anthony 'Sluggo' O'Connor – workhorse rider but if he didn't like the way things were done, you knew about it.  He actually hasn't changed too much, just a little mellower thankfully!
What was/were some of the lighter hearted moments of your time with the club?
There are a number of light hearted moments but one of the best was a young junior meeting Tracey Gaudry (pictured below) for the first time after a world cup series race in Ottawa at the Tuggeranong Festival. Her comment was rather priceless.
'There's not much of you, but your determination is inspiring and you race so hard.'
Tracey true to form responded, so what would you like to do with your racing to which she responded "Race as best as I can."
Tracey generously gave the young junior one of her Timex team kits and that encouragement had racing every week through the Junior Cycling program and weekends road racing. She was certainly well known to us from then on.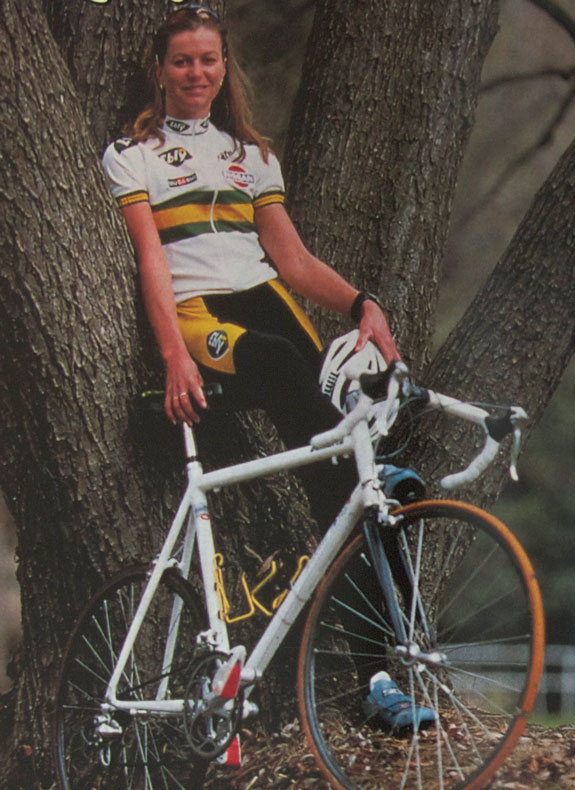 What can us current generation of club members learn from you old folk!
Understand the struggles we endured to make the club what it is today. We need to have the younger folk contribute and be more involved with the club racing and administration to share the love….very much what the old folk did and continue to do. The old folk have seen many innovation in bike technology and have many historic moments and war stories to share. When they speak, you whipper snappers listen cause they can teach you a thing or two.
How would you describe your own cycling back then, compared to now? (sprinter, climber, track rider, endurance rider, attacker, wheel sucker, master tactician, social/coffee rider)
My riding back when I was racing was in C/D Grade and was really just for fun. There was never enough time to be serious about quality racing but it was always fun to get out and enjoy the social aspects of the racing and teaching race craft to the juniors. I was more the endurance rider, do the work and hang there til the end – just a shame that I couldn't sprint to take it on the line.
Now my racing has been really non existent since 2004 because I took on the role of club commissaire and risk manager. I was managing our road events until I stepped up to the State and National Commissaire level and State Federation Committee in 2000 (pictured below second from the left).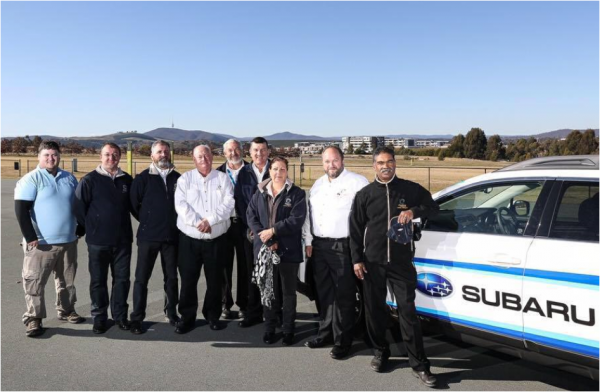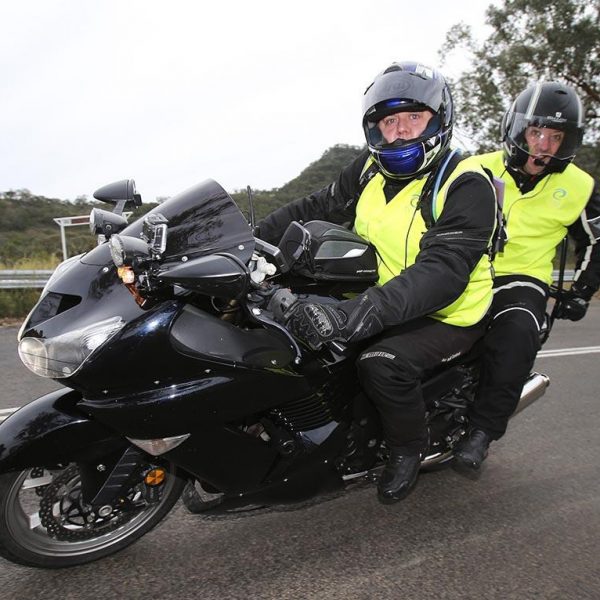 Although it's been a bit of a sacrifice to do this, I knew I was making events safe, fair and enjoyable for the benefit of everyone.
I am however pleased to say that you will see a lot more of me on a bicycle in 2017.
That's great news Shayne and we thank you for everything you have given to the sport and VCC over the years through this role.  Take a well deserved break and see you on the bike…E grade is calling your name!