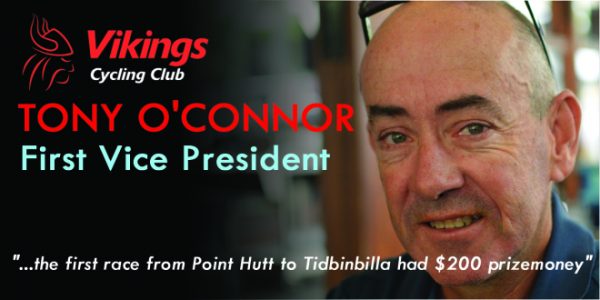 Tony, thanks very much for taking the time to chat and reminisce.  For starters, over what period were you engaged with the club and in what capacity? 
For the first year I was Vice President and club handicapper, and my wife Kate was the first club secretary.  The following year in 1997, I was Club President and handicapper and then I stepped down from the committee I think in 1999 -2000.
I have remained a member of Vikings ever since apart from 2002-2004 when I was a member of the Cootamundra club…..but that's another story.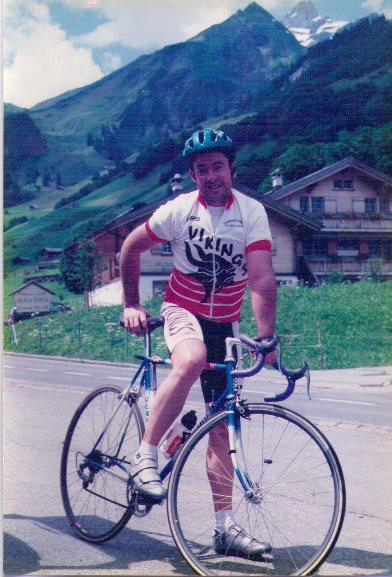 What are your recollections of the formation of the club…or your earliest years?  
Chris Corey (first president) and I talked about forming a club for quite a long time.  I recall there were a couple of meetings to see if there was enough interest and we placed an advertisement in the Canberra Times advising of the formation of a new cycling club.  The response was pretty good and we had enough interest to form a committee, draw up a constitution, and then get moving on getting our new club colours out there.
What were some of the high points of those early years?
There were quite a few.  The first race, which was from Point Hutt to Tidbinbilla and back was a highlight.  I think we had $200 prize money plus sweepstakes. Also getting the club affiliated with the Vikings Group was a real win as they provided a lot of help getting us off the ground.  Bike week and The Tuggeranong Festival were also big events for the club, and we ran juniors skills days which were well attended and great way to attract people to the club.
What were some of the low points?
We struggled for numbers for quite a few years.  The relationship with CCC was difficult and there was no support and in many instances heavy criticism. I was really keen to put on more races than what the early Vikings committee wanted so that was frustrating and led to me stepping down in an official capacity.
How has the club change over your period as a member? 
From the early days of not many members it has grown into a very strong successful cycling club providing first class, safe cycling events for all levels.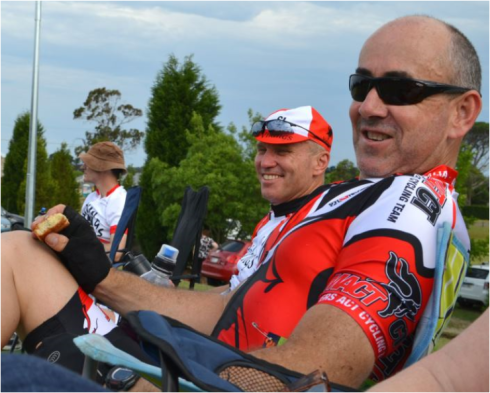 What was your greatest achievement with the club? 
I am particularly proud of being part of a small team that established the club. It was hard work integrating the club with the Vikings Group through attending monthly Vikings affiliated club meetings and raising money through things like the Vikings meat raffles. While I wasn't alone in doing this, looking back it really helped get the club off the ground.
What are some of the lighter hearted moments of your time with the club? 
I was riding in a club handicap off scratch with Baden Burke and an unnamed rider.  This unnamed rider was not working at all and then kept attacking us. I got pretty annoyed with him, and was ready to have a quiet word so to speak on the side of the road, when Burkey reminded me that I was club president and supposed to be setting a good example. I had to agree with him.
What can the current generation of club members learn from you old folk!
I'm not that old! Hmmm, respect your elders basically.  Unfortunately it happens and I've done it too but you don't know what that bike rider might know or what they have achieved in the past.
How would you describe your own cycling back then, compared to now?
We had much more fun racing in the old Australian Pro scene, where you killed each other on the bike and no quarter was given, but you always had a beer and a laugh after a bike race. There wasn't alot of that unfortunately in the early days of the Vikings which is another reason why I stepped back from committee duties.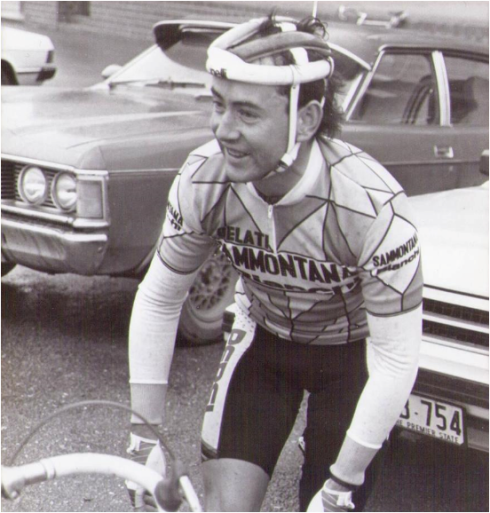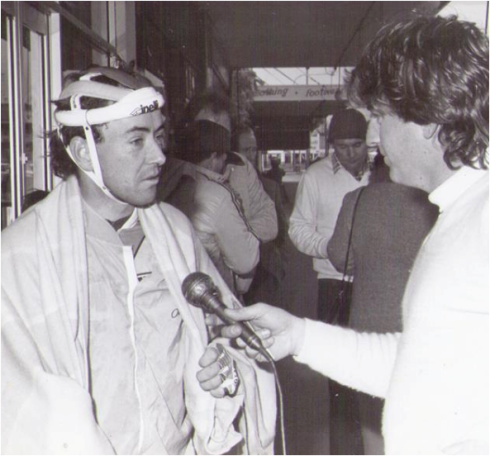 Today I race when I can but with a 5yr old it's hard fitting everything in.  I still race track and I'm off to race the Tassie Xmas carnivals for the 12th time this Christmas having first raced there in 1982.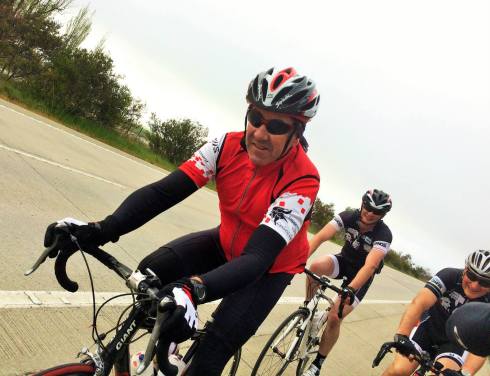 Is there anything else that you want to share? 
I believe track cycling is the back bone of cycling and one of the reasons cycling died off a little as track cycling hasn't been supported properly. I'd like to see the Vikings have their own track night and a proper old fashioned track carnival – I would be happy to organise both as I ran the Vets track cycling for years.
Sounds like a great idea Tony – one for our 21st perhaps?  Thanks again for your frank and fearless memories and we look forward to having you as part of the club for many more years.